Substitution Method
is a tie-novel written by C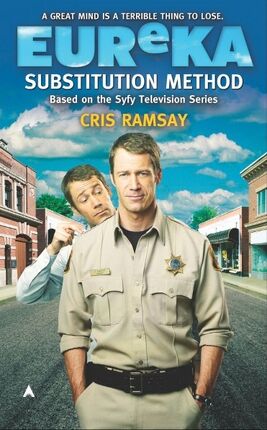 ris Ramsay and published by Ace Books in September 2010.
Description
Edit
From the book cover -
"A secret government think tank that doesn't appear on any maps, Eureka has seen its share of strange problems. But today those problems may be seen by the outside world. People, cars, and buildings are being swapped with people, cars, and buildings from different places. With Eureka's secrets on the line, Carter must find the cause before the town is exposed. And all roads lead to Global Dynamics, the mysterious research facillity that everyone seems to work for - except Jack..."
Ad blocker interference detected!
Wikia is a free-to-use site that makes money from advertising. We have a modified experience for viewers using ad blockers

Wikia is not accessible if you've made further modifications. Remove the custom ad blocker rule(s) and the page will load as expected.